Cameron Pybus
Project Manager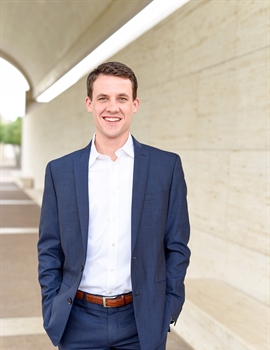 LinkedIn
As a project manager, Pybus oversees commercial developments and design build projects. He is experienced in managing multiple project types and sizes across Texas and internationally, utilizing his skills as a designer who emphasizes environmental design. His projects have included Class A commercial offices, retail, academic centers, industrial, healthcare (medical laboratories) and science and technology facilities.
Internationally, Pybus has worked for a Fortune 500 oil and gas company which was developing four Class A buildings in west Africa. That connection led to the development of comparable site plans in South America and Russia. In Kafakumba, Zambia, he was involved in a master planned educational campus.
Pybus earned an undergraduate degree in environmental design and architecture from Texas A&M University and a master's degree in architecture from the University of Houston. He is a member of the ULI, Real Estate Council of Greater Fort Worth, and AIA as an associate. As an active participant in the community, Cameron serves through Trinity Presbyterian Church and by volunteering at Rivertree Academy.
About his professional responsibilities, Pybus says, "Proficient project management requires creative problem solving with tactful execution. One without the other wastes resources."