George Gyimah
Project Manager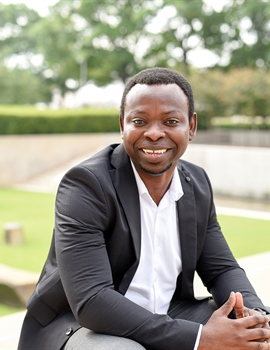 LinkedIn
As a project manager, Gyimah applies his architecture and construction experience in both commercial and residential sectors that include offices, retail, healthcare, education and single and multi-family residential. Large-scale projects in which he has been involved are a 15,000-capacity soccer stadium in Regensburg, Germany, and the $220 million Felix Platter hospital project in Basel, Switzerland.
Gyimah holds a master's degree in architecture from Anhalt University of Applied Sciences, Dessau, Germany; and a master's degree in international project management from the University of Applied Sciences, Stuttgart, Germany. He is a member of the Design-Build Institute of America and is a Design-Build Professional designate.
He is an active member of United Alliance Methodist Church in Keller and is passionate about helping the less privileged in society. He is also a senior advisory board member for Impossible Possibilities, whose mission is one of inspiring students through education.
Gyimah says, "It's very important that my clients have a fantastic experience in which we collaborate and work together."