Jessica Pipkin
Director of Architecture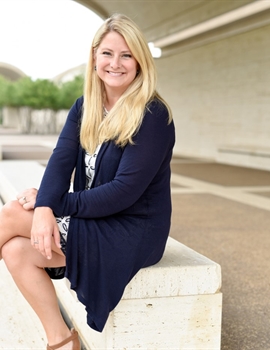 LinkedIn
Pipkin is well known across North Central Texas for her involvement in projects like the Texas Christian University (TCU) Admissions Building, Cook Children's Urgent Care, and Fort Worth Independent School District (ISD) Peace Elementary School.
Pipkin holds a master's of architecture degree from Texas Tech University, which prepared her to focus on architecture and construction. Pipkin has led design teams in a wide range of commercial facility types including, but not limited to, higher education, medical, multifamily, office, retail, mixed-use, and faith-based projects. Pipkin leverages her experience consulting for major banking institutions to minimize financial risks and protect construction investments with an acute understanding of quality assurance and quality control processes.
Pipkin was recently named to the Fort Worth Business Press "40 Under 40," recognizing her professional accomplishments and contributions to the Fort Worth community as one of the areas 40 individuals under 40.
Pipkin is a licensed architect in Texas and a member of the American Institute of Architects (AIA) as well as the Texas Society of Architects. She is also active in AIA Fort Worth. Pipkin gives back to the community through Tarrant County Meals on Wheels, Fort Worth Stock Show and Rodeo's Ladies on the Lamb, and Brock United Methodist Church.